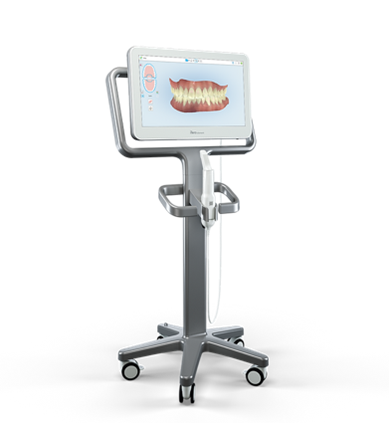 iTero Element 2 ® Digital Scanner
The iTero Element imaging system allows us to take digital impressions, which in most cases are faster and more accurate than traditional impressions, and enhance patient comfort as well. Our iTero digital scanner has a wide range of applications, and can be used to treatment plan for:
Dental Implants
Wisdom teeth extractions
TMJ treatment
Many restorative treatments including crown and bridge, dental implant restorations, porcelain veneers, inlays/onlays, as well as orthodontic treatments such as Invisalign®
Digital X-rays
At Associates in Comprehensive Dental care, we employ the use of digital x-rays, which use minimal radiation in comparison to traditional x-rays. These x-rays are then interpreted by Drs. Leska and Mohammedi and used in conjunction with an intraoral exam to accurately diagnose any problems that may exist.
X-rays are of paramount importance to allow your dentist to examine areas that are not possible to view clinically — areas such as underneath existing fillings and between your teeth. In addition, digital x-rays can aid in the detection of bone loss associated with periodontal disease, as well as dental infections and abscesses.
Intraoral Camera
Our intraoral cameras are relatively small – about the size of the dentist's mirror, allowing us to take a digital photo record of your current oral condition. This camera is also able to magnify an image, allowing close-up enhancement of areas that may not be visible with a naked eye. These photos can also be transposed onto our TV monitors, allowing our doctors to review your records one-on-one and educate on any conditions that may be present, as well as before and after.
The intraoral camera makes your visits faster and allows you to visually see the inside of your mouth. This tool allows us to show and explain in detail what we can see that would otherwise be impossible for you to view on your own.
Soft Tissue Laser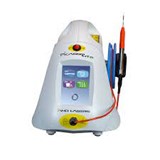 Our diode laser uses state-of-the-art technology to maintain the highest levels of patient comfort. Its multifunctional capabilities allow the laser to kill harmful bacteria on contact and remove infected soft tissues with minimal to no effect on hard tissue. The laser can also be used in procedures such as gingivectomy or gum contouring to remove excess soft tissue, in the latter case as an elective procedure. Because of its minimally invasive nature, healing times are relatively short, ranging between 7-10 days, allowing you to get back to health quickly.