Meet Our Dentists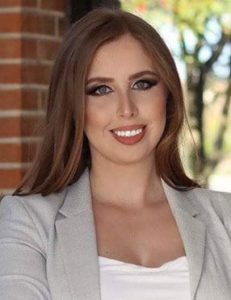 Dr. Kristina Leska, DDS, is a highly skilled dental practitioner who excels in providing exceptional dental care to her patients. With a strong foundation in biological sciences and a passion for continued education, Dr. Leska is dedicated to maintaining the highest standards of care using the latest innovations in dentistry.
Dr. Leska began her journey into dental care at Wayne State University where she earned her Bachelor of Science in Biological Sciences. Her academic commitment and excellence ensured her graduation Summa Cum Laude, an impressive achievement that set the stage for her future success. Following her undergraduate studies, Dr. Leska pursued her dental degree at the esteemed University of Detroit Mercy School of Dentistry, graduating with a Doctor of Dental Surgery (DDS) degree.
Continuing her pursuit of academic growth and expertise, Dr. Leska regularly takes continuing education (CE) courses to remain up-to-date on the latest advancements in dental care. Thus far, she has received advanced training in endodontics (Endo CE) and dental implantology (Implant CE), further expanding her knowledge and skills to provide the highest quality dental care.
As an active member of several prestigious dental organizations, Dr. Leska shows her commitment to staying informed about the latest practices in dentistry. She is a proud member of the American Dental Association (ADA), the American Academy of Periodontology (AAP), and the American Academy of Esthetic Dentistry (AAED). These affiliations not only demonstrate her dedication to the field but also provide opportunities for networking and collaboration with other professionals in dentistry.
Dr. Leska's diligence and hard work have garnered recognition within her field as she was awarded the Student Award of Merit from the American Academy of Esthetic Dentistry. This prestigious accolade highlights her remarkable achievements during her dental education and serves as a testament to her dedication in providing exceptional esthetic dental care.
Dr. Kristina Leska, DDS, has quickly become a professional who patients trust for their dental needs. Her combination of outstanding education, advanced skill set, and dedication to continued learning makes Dr. Leska a highly sought-after dental professional. Rest assured that under her care, you will receive exceptional dental treatment that promotes optimal oral health and leaves you with a radiant, confident smile.
Founding Doctors
Dr. Edward Schumer graduated from the University of Vermont and took a year off to work at Shelburne Craftsman for furniture design and woodworking. Dr. Schumer graduated from the University of Pennsylvania and made his home in St. Albans, Vermont. Dr. Schumer practiced for over 30 years and has raised his family with his wife, Mary. Recently, Dr. Schumer has retired from his career in dentistry.
Dr. Roni Golden is a nationally recognized leader in dental education. She is the founder of the Golden Study Group, educating 5000 dentists since 1999. Her philosophy of combining dental education and true learning in a relaxed, inclusive environment (best food in dentistry) has earned her kudos from the country's leading educators.
A 1982 graduate of Tufts University School of Dental Medicine, Dr. Golden is the owner of Associates in Comprehensive Dental Care.
Dr. Golden has a focus on headache medicine and is dedicated to helping patients get better with a cutting-edge, non-drug therapy system.
Dr. Golden lives in beautiful Waterbury Center, Vermont, home of Ben & Jerry's, Green Mountain Coffee Roasters and Heady Topper Craft Beer, with her three daughters!