Meet Our Dentists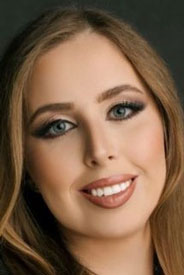 Dr. Kristina Leska is from Detroit, Michigan, where she earned a Bachelor of Science in biological sciences from Wayne State University, graduating summa cum laude.
Dr. Leska continued her training at University of Detroit Mercy School of Dentistry, completing a Doctor of Dental Surgery. Dr. Leksa was recognized among her graduating class for her clinical excellence in aesthetic dental procedures, and she was chosen to receive an award from the American Academy of Esthetic Dentistry for her achievements.
From a young age, Dr. Leska's own personal experiences receiving dental care intrigued her about, and cultivated her passion for, dentistry. She enjoys dentistry and the ability to improve upon and restore smiles on a daily basis. In her spare time, Dr. Leska enjoys spending time with her dear family and friends, taking photos, hiking, playing volleyball, cooking and baking.
She is excited to join our team and meet you!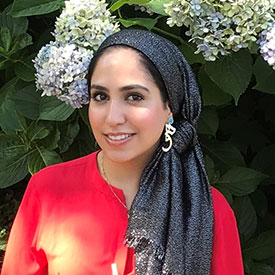 Dr. Aala is a Maryland native who grew up in Baltimore. She completed her Doctor of Dental Medicine at the University of Maryland, Baltimore, where she received a presidential award for leadership. After graduation, Dr. Aala completed a General Practice Residency in Brooklyn, New York. Following residency, she moved back to Maryland, where she worked in private practice and was a Dean's Faculty member at the University of Maryland School of Dentistry.
Dr. Aala is passionate about dentistry and provides a full range of treatment, from pediatric dental care to fillings, root canals, extractions and more. She has volunteered many hours working with the Mission of Mercy in Maryland to provide no-cost dental care to those in need.
When she is not doing dentistry, you can find her baking, working out, listening to Taylor Swift or traveling. She is brand new to Vermont, so she will gladly accept any and all recommendations, from favorite restaurants to favorite hiking trails.
Founding Doctors
Dr. Edward Schumer graduated from the University of Vermont and took a year off to work at Shelburn Craftsman for furniture design and woodworking. Dr. Schumer graduated from the University of Pennsylvania and made his home in St. Albans, Vermont. Dr. Schumer has practiced for over 30 years and has raised his family with his wife, Mary. In the near future, Dr. Schumer will be retiring from his career in dentistry.
Dr. Roni Golden is a nationally recognized leader in dental education. She is the founder of the Golden Study Group, educating 5000 dentists since 1999. Her philosophy of combining dental education and true learning in a relaxed, inclusive environment (best food in dentistry) has earned her kudos from the country's leading educators.
A 1982 graduate of Tufts University School of Dental Medicine, Dr. Golden is the owner of Associates in Comprehensive Dental Care.
Dr. Golden has a focus on headache medicine and is dedicated to helping patients get better with a cutting-edge, non-drug therapy system.
Dr. Golden lives in beautiful Waterbury Center, Vermont, home of Ben & Jerry's, Green Mountain Coffee Roasters and Heddy Topper Craft Beer, with her three daughters!