Meet Our Dentists
Dr. Albert St. Amand is a native of Burlington, Vermont. He graduated from St. Michael's College and received his dental degree from Loyola University School of Dentistry. Following dental school, Dr. St. Amand served in the military at Walter Reed Army Medical Center for two years, where he was mentored in periodontal and surgical procedures.
In private practice, Dr. St. Amand has expanded his skills with extensive continuing education, gaining him a fellowship degree in the Academy of General Dentistry. His skills extend to surgical and reconstructive periodontal procedures and oral surgery. In the early 1980s, Dr. St. Amand received orthodontic training over a four year period while maintaining his private practice.
Dr. St. Amand is an active member of:
American Dental Association®
Academy of General Dentistry
American Orthodontic Society
Vermont State Dental Society
Peer Review Committee
Champlain Valley Dental Society
Dr. St. Amand enjoys the comprehensive approach to patient treatment. Having been schooled in most fields of dentistry, he is able to develop a multi-disciplined treatment plan for the individual patient. This discipline allows for the prioritization of needed procedures. The result is a higher quality of oral rehabilitation combined with a cost-effective approach.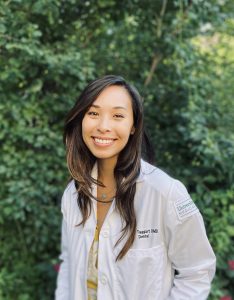 Dr. Amy Taggart grew up in Greensboro, North Carolina. She is an alumnus of Duke University and a proud user of the word "y'all."
She received her dental degree from Lake Erie College of Osteopathic Medicine then found her way to the Green Mountain State, where she completed her general practice residency at the University of Vermont. Dr. Taggart is a member of the American Dental Association and the Vermont State Dental Society.
Dr. Amy lives in Burlington with her partner, Nick, and an excessive number of houseplants. They hope to add a rescue pup to the family soon. When she is not in the office, she loves to cook, bake, hike and ski.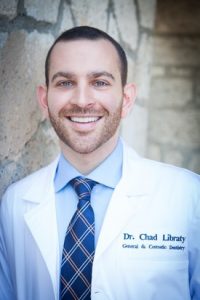 Dr. Chad Libraty is very excited to be a part of the elite team here at Associates in Comprehensive Dental Care. Dr. Libraty's talents and specialties are practicing as a cosmetic and general dentist and performing smile makeovers. His vision is for every patient to achieve a state of health and wellness and improve their self-image.
Dr. Libraty is extremely passionate about dentistry as it changed his life from a young age. His own smile was transformed through experiencing every dental procedure as a young teenager. His personal dental experience as a patient grew into a true passion for helping others and transforming smiles. Due to this, providing a gentle and pain-free experience is of utmost importance to him.
Dr. Libraty is a proud graduate of one of the top three dental schools in the nation, University of Maryland School of Dentistry. He graduated with clinical honors and continues to be involved in continuing education events. He then continued his clinical education as the chief resident at a general practice residency in Brookdale Hospital. Dr. Libraty treated cases ranging from aesthetic full-smile makeovers to emergency teeth and facial injuries.
Dr. Libraty recently got married and moved from New York City to Vermont. He and his wife are thrilled to experience all that Vermont has to offer, including the hiking, skiing, local breweries and Ben & Jerry's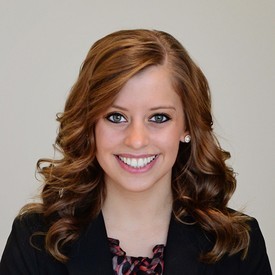 Dr. Church is a native Nebraskan and now proud resident of Vermont. She knew from a young age she wanted to pursue a degree in the healthcare field where she could study the biological sciences and fuel her passion for working with people. Through complex orthodontic treatment as a child and a fascination with teeth, she realized dentistry was the career she wanted to pursue. She attained her undergraduate degree in biology at Nebraska Wesleyan University, where she graduated with high distinction. She then went on to dental school at the University Of Nebraska Medical Center College Of Dentistry, where she graduated with high distinction in 2014.
After graduation, Dr. Church began practicing in a small community outside of Lincoln, Nebraska. After a year of practicing, she also started teaching as a clinical instructor at the UNMC College of Dentistry. Over the next several years she thoroughly enjoyed both practicing and teaching dental and dental hygiene students, and became Course Director for the class which prepares dental students for seeing patients in the clinic. She is excited to bring this skill set to Vermont, and serve her patients with compassionate and high quality care.
Dr. Church loves spending her free time with family and friends, and spending time outdoors. Her favorite outdoor activities are hiking and paddle boarding. Her other hobbies include music, food and spoiling their three dogs, Nala, Ziggy and Razor.
Dr. Edward Schumer graduated from the University of Vermont and took a year off to work at Shelburn Craftsman for furniture design and woodworking. Dr. Schumer graduated from the University of Pennsylvania and made his home in St. Albans, Vermont. Dr. Schumer has practiced for over 30 years and has raised his family with his wife, Mary. In the near future, Dr. Schumer will be retiring from his career in dentistry.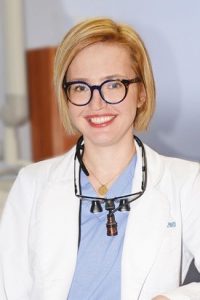 Dr. Katia is very excited to be joining our team at Associates in Comprehensive Dental Care. She has a strong background in different aspects of general dentistry. She enjoys working with children, prosthetic work and full-mouth makeovers.
A native to Russia, Dr. Katia grew up in Miami, Florida, where she earned her Bachelor of Science at the Florida International University. She then followed her passion and completed her doctorate degree in dental medicine at the University of Florida. After graduation, Dr. Katia worked at a busy private practice in Jacksonville, Florida. Shortly after having her son, Dr. Katia and family moved to Vermont.
When Dr. Katia is not involved in complex dental procedures, she enjoys spending time with her family and exploring the outdoor experiences that beautiful Vermont has to offer.
Dr. Katia is an active member of the American Dental Association and the Vermont Dental Association. She has volunteered in numerous local and international missions to provide quality care to underserved communities. She is looking forward to raising her two children and providing dental care to our community here in northern Vermont.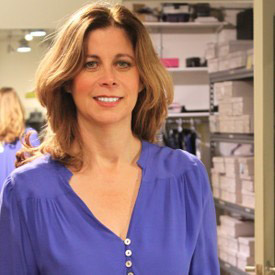 Dr. Roni Golden is a nationally recognized leader in dental education. She is the founder of the Golden Study Group, educating 5000 dentists since 1999. Her philosophy of combining dental education and true learning in a relaxed, inclusive environment (best food in dentistry) has earned her kudos from the country's leading educators.
A 1982 graduate of Tufts University School of Dental Medicine, Dr. Golden is the owner of Associates in Comprehensive Dental Care.
Dr. Golden has a focus on headache medicine and is dedicated to helping patients get better with a cutting-edge, non-drug therapy system.
Dr. Golden lives in beautiful Waterbury Center, Vermont, home of Ben & Jerry's, Green Mountain Coffee Roasters and Heddy Topper Craft Beer, with her three daughters!